Your Garden & Garden Care Experts


──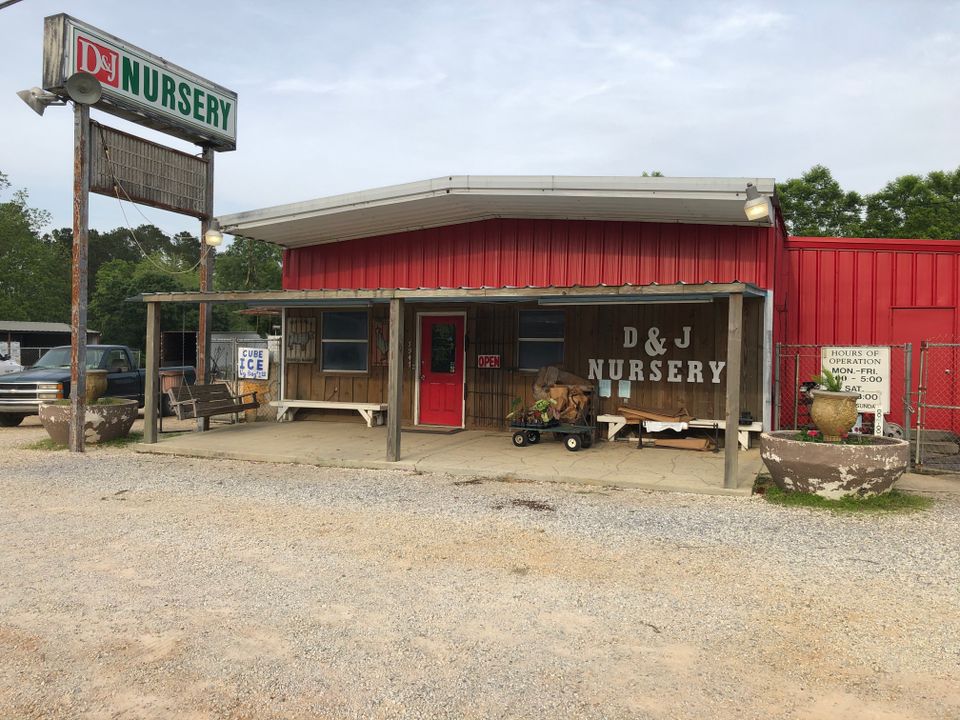 D & J Nursery is situated on five acres with eight active greenhouses. We are a family operated nursery that opened in 1983. It was started by the late David E. West and his wife Betty Jo as an outlet and eventually changed to plants and outdoor needs such as fertilizer, soil, and chemicals. David's son, Stan, and his wife Carla now operate D&J. Stan's eldest daughter Emily joined the Nursery a few years ago and brings with her a Bachelor of Horticulture from Auburn University.

We offer a little bit of everything from trees and shrubs to flowers and numerous seasonal plants. In addition we also offer a wide variety of fertilizers, fungicides, herbicides and pesticides for the care of your new or existing plants and shrubs. Soil mixtures are
available by the bag. You may want to try our popular
homemade mixture great for gardens and potting by the
bag or bulk.

We are drip irrigation experts and for the DIY homeowner, we can guide you on how to install a system in your beds or garden. If you are not quite up to the task, ask us for a quote and we can do it for you! We are a proud dealer for Netafim, Jain, ALSA and Irritec drip irrigation system products.
 
Come enjoy a stroll through our greenhouses
and see first hand our genuine customer service.
D&J is not just a nursery, we are a nursery
experience where green is always in season.